After several months of construction, the Suffolk Childrenís Center welcomed new, smiling faces to the Early Head Start program this week.
Three new classrooms opened for the first time on Monday, April 30, completing the Early Head Start expansion for Western Tidewater.
The Early Head Start expansion has added 108 additional children into the program from Suffolk, Franklin, Southampton County and Isle of Wight County. The Center is now serving 256 children from Western Tidewater with Early Head Start services.
The Children's Center Early Head Start program provides early childhood education, family, and health services to low-income pregnant women and families with children under the age of three. All children are provided with developmental screenings. Services for the families are offered through a variety of options including full-time and part-time child care and home visits for parent education and support. Children who have disabilities are included. Transportation is also provided.
"We will have 28 Early Head Start children enrolled in the new classrooms," said Corrie Walker, Childcare Coordinator for the Suffolk Children's Center. Many of the children in the new classrooms will have combination option services. This means that they will attend the center two or three days a week, and then also be provided with home visits.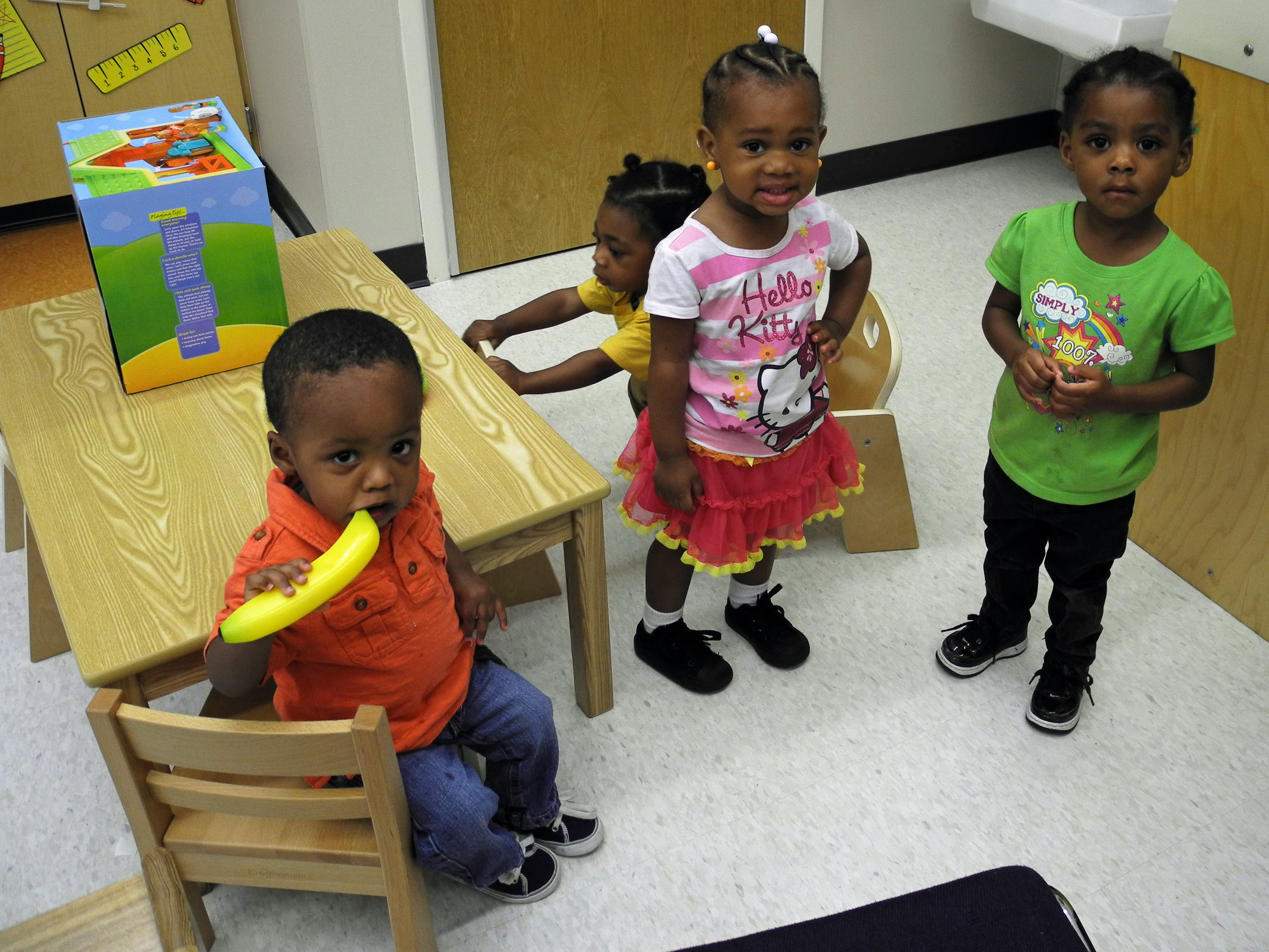 Funding for the project came from an Early Head Start expansion grant, Hampton Roads Community Foundation, Obici Healthcare Foundation, Beazley Foundation, Community Action Coalition of Virginia, Bennett's Creek Sertoma Club, Bank of America, and an anonymous donor.
PHOTO CAPTION: This group of children enjoyed their first day in the new classrooms at the Suffolk Children's Center on Monday, April 30. Pictured are (l-r) Nasir Burgas, Ki'Auri Jones, Freddie Green, and (background) Trayvion Flood. The children are in the "Leaping Frogs" classroom with co-lead teachers Grashaun Ruffin and Cynthia Demiel.