Employee Honored by the Suffolk Pilot Club

Theresa Long, the Family Services and Transportation Coordinator for the Childrenís Center, was honored by the Pilot Club of Suffolk as the Outstanding Community Professional of the Year at the clubís 25th Annual Civic Night Awards on April 16.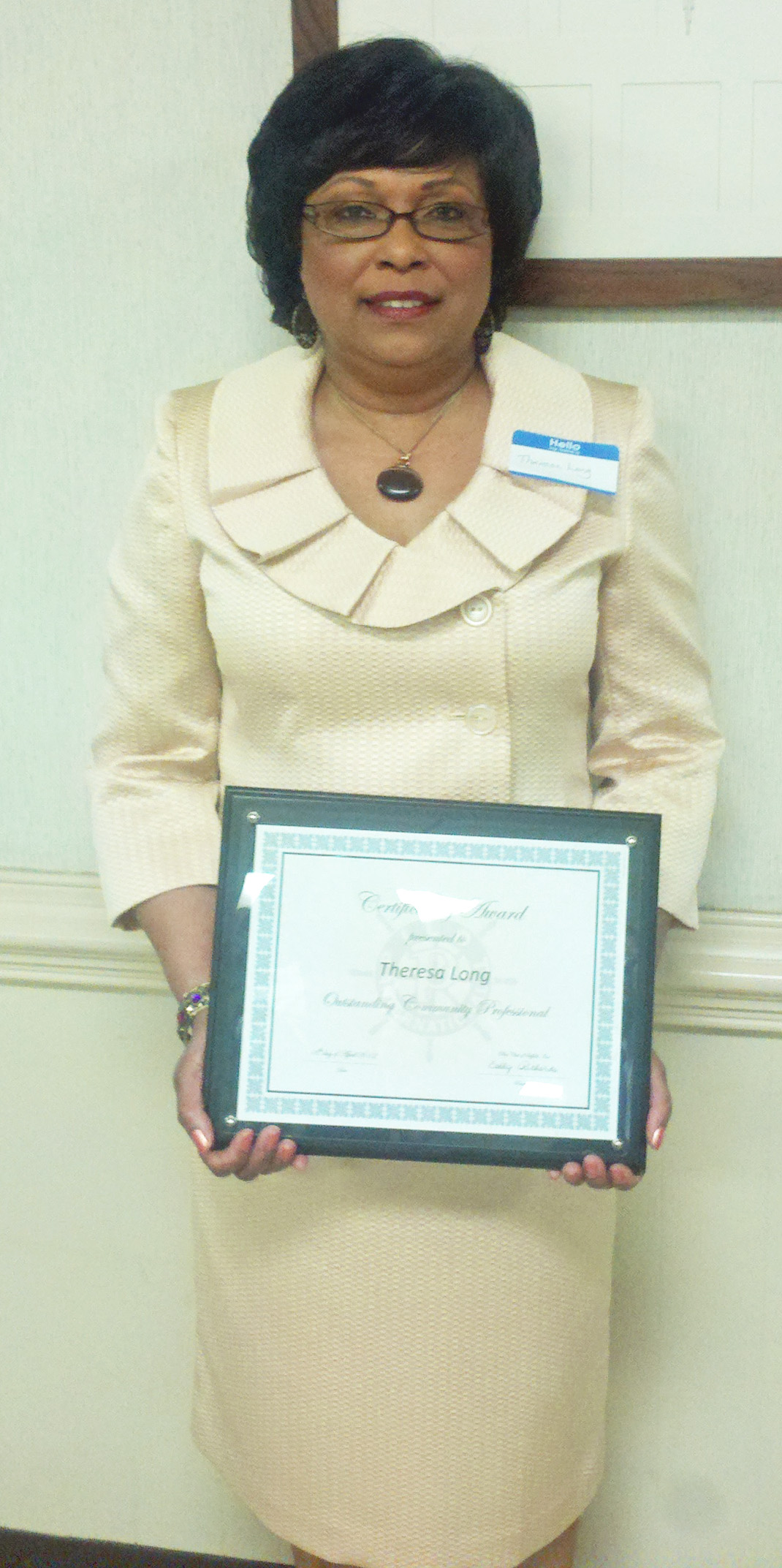 Theresa, a resident of Suffolk, has been employed by the Children's Center since July 2011. She has a B.S. Degree in Psychology and an M.Ed. degree in Mental Retardation. She served as an Educational Consultant for the Virginia Department of Education for 22 years. She also has experience as an Educational Diagnostician.
"Since she came on board last summer, Theresa has quickly become a leader at the Children's Center," said Toni Johnson, Director of Early Childhood Education.
"Her work with Early Head Start families in Suffolk has been exceptional. I can't think of a more deserving recipient for this award."