Behavioral Health Services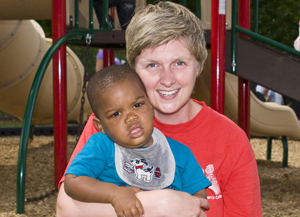 The Children's Center offers services to support social-emotional development and behavioral health for children and their families.
These services include everything from social-emotional screenings using the Ages & Stages Questionnaire, Social Emotional (ASQ:SE), to teacher and parent consultation and training, to more comprehensive assessment and therapeutic services.
If you are interested in learning more about how the Children's Center can support your child's behavioral health needs, contact us at (757) 562-6806.
Early Intervention | Pediatric Therapy | Early Care and Education | Early Head Start | Head Start | Grief Support Group