Curriculum
Focused on School Readiness
In our educational childcare and other preschool programs, we strive to create an individualized learning path for your child that will help them become successful in elementary school.
The Children's Center seeks opportunities to provide an education for the "whole child" and family—where diversity and culture are nurtured and education comes to life through play and exploration. Our research-based curriculum is designed to ensure all children learn at their own pace and level, while meeting all areas of development. Our teachers build confidence, foster creativity, and promote critical thinking and problem solving skills in classroom environments that are fun, positive, and nurturing.
The Creative Curriculum®
"The Creative Curriculum® is everything that teachers love: a comprehensive, research-based curriculum that features exploration and discovery as a way of learning"

- The Creative Curriculum, www.teachingstrategies.com
Second Step Curriculum
The Children's Center also utilizes the Second Step Curriculum in our preschool classrooms. Second Step teaches social-emotional skills that promote better behavior and better learning. We teach self-regulation and social skills that encourage children to pay attention, get along with others, listen, and control their own behavior.
"When students enter kindergarten with the self-regulation and social-emotional skills taught in the evidence-based Second Step Program, they're set up for success."

- Second Step, www.secondstep.org
Ongoing Assessments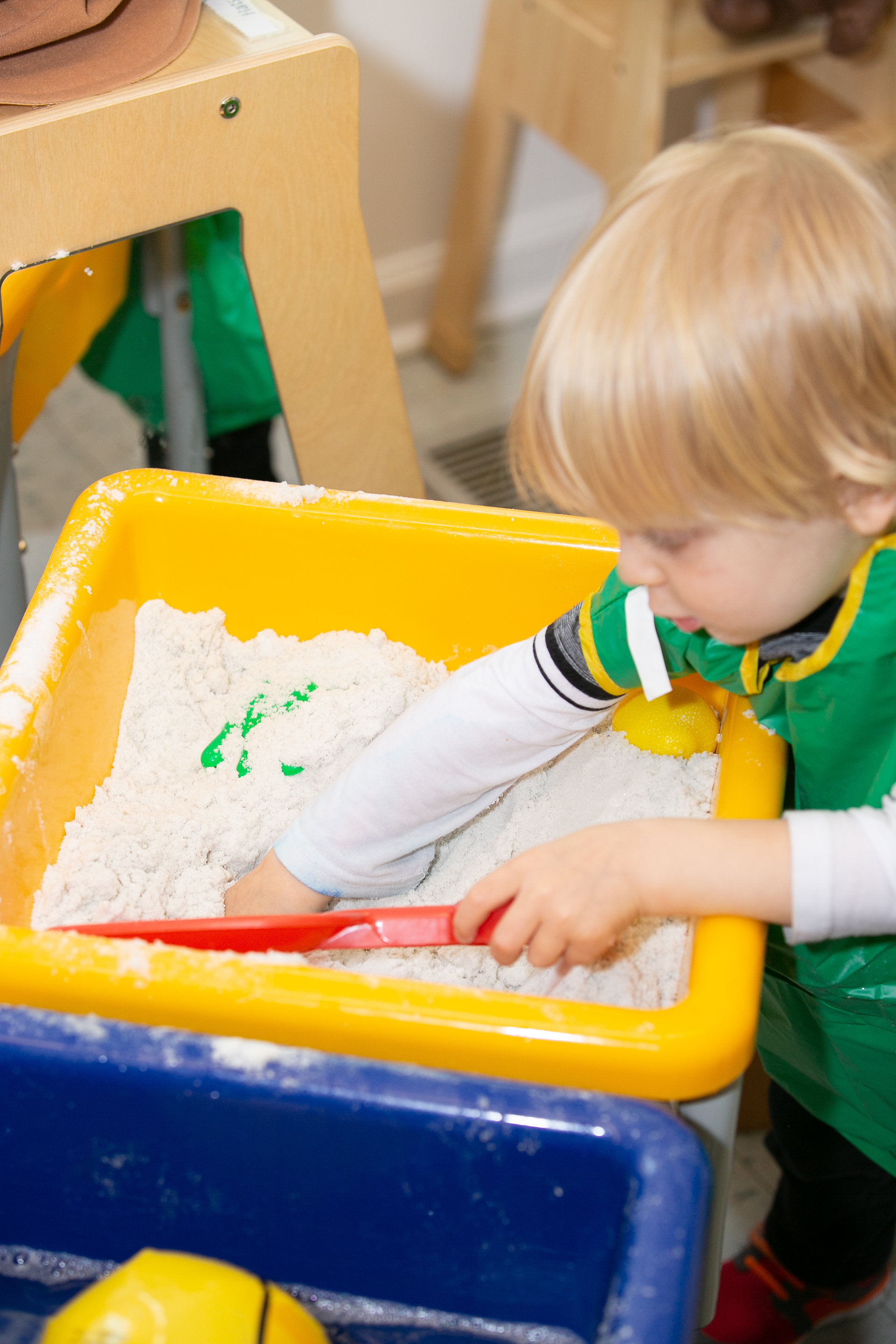 The Children's Center uses several assessments throughout the year to ensure children are meeting developmental goals. In our infant, toddler, and preschool classrooms, we assess children's skills using developmental checkpoints three times a year. In our preschool classrooms, we use the Pre-K PALS assessment, a scientifically-based assessment tool designed at the University of Virginia to measures phonological and literacy skills. This assessment is given three times during the year to evaluate progress in order to prepare your child for kindergarten. Our teachers share these results with the elementary school your child will attend to bridge the gap between preschool and kindergarten in order to best serve your child's educational needs. We offer parent-teacher conferences two times a year to discuss your child's success.
"The essential screening, diagnostic, and progress monitoring tool for measuring the fundamental components of literacy."

- PALS, pals.virginia.edu
Family Connection
The Children's Center offers parent-teacher conferences two times a year to discuss your child's success. We also seek opportunities to serve children of different cultures, races, genders, socio-economic backgrounds, and ability levels.