The first five years are crucial to a child's development. Together, we'll make them count.
How we support you
You see the promise in your child—the vast potential and the possibilities ahead of them. We do too. And we want to help you both thrive. Whether you need childcare or services to help your child grow up healthier and hit important developmental milestones, the Children's Center is here for you.
Our approach
You are your child's best first teacher. We view our role as supporting you in supporting them—whether through high-quality childcare in our classrooms, educational home visits to families with younger children, or therapeutic services for children who need a little extra help. Our goal is to partner with you to foster the healthy development of your children, from pregnancy through preschool.
The Children's Center will meet you wherever you are to support your child's development and your family's well-being.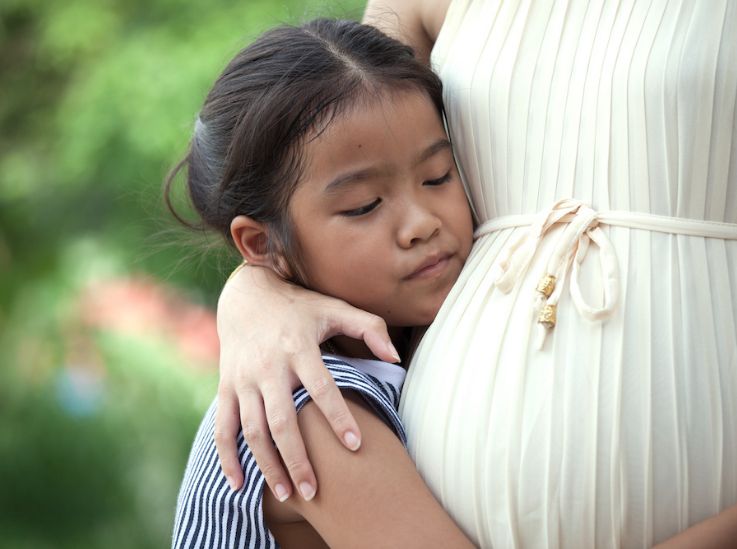 Support for Moms-to-be
Because a healthy pregnancy has a lasting influence on a child's health and development, we make sure qualifying pregnant moms have everything you need to give birth to a healthy baby. This includes nutrition tips, transportation to appointments, referrals for needs like car seats or WIC, education on postpartum recovery and infant care, breastfeeding, and more.
We know how important it is for moms to have community, so we also host monthly get-togethers where you can get to know other moms-to-be and share the ups and downs of preparing for baby's arrival.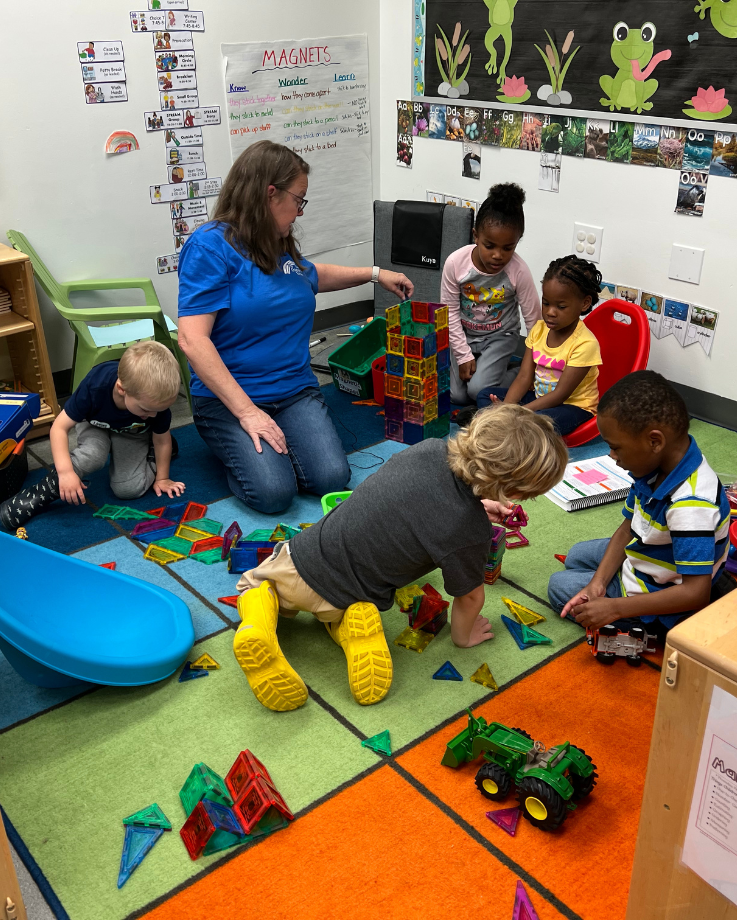 Center-based Care
We offer high-quality childcare at our centers for children from 6 weeks to 5 years, in some cases at no- or low-cost to you.
Our well-trained teachers use a research-based curriculum to make sure your child learns at his or her own pace and level, while hitting developmental milestones. And, because we keep our child-teacher ratios low, your child's teachers have the time to nurture a special relationship with your child.
We fill our classrooms with developmentally appropriate materials and intentional play spaces for children to explore, get creative, and develop skills. Your child will enjoy plenty of physical play, while learning everything from letters and numbers to sharing and getting along with others. Nutritious breakfast, lunch, and snacks are included daily at no additional cost.
Our centers provide inclusive settings where children of all abilities play and learn together and diversity is celebrated. Everybody is welcome here.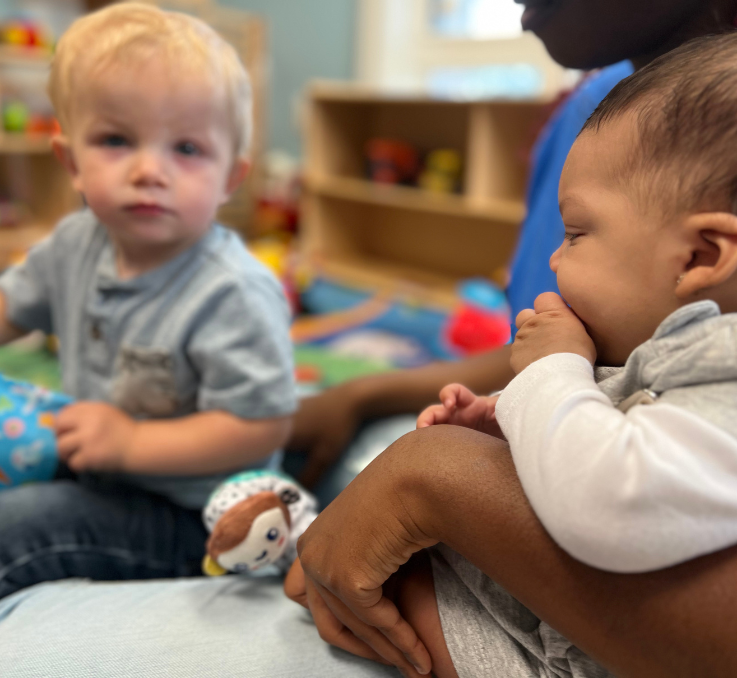 Home-based Care
If home is the primary learning environment for your infant or toddler, or you're awaiting a center-based slot, we'll come to you! Young children are growing constantly, so we visit you weekly to make sure you have all the tools and techniques to help them learn and develop.
Our visits include fun, individualized learning activities to help you guide your child's healthy development. These might include making a toothbrush chart to promote dental hygiene, using puppets to encourage language development, or playing with bean bags and play-doh to encourage motor skill development.
And because we know parenting isn't easy, we also host monthly playdates for families to socialize and learn from each other.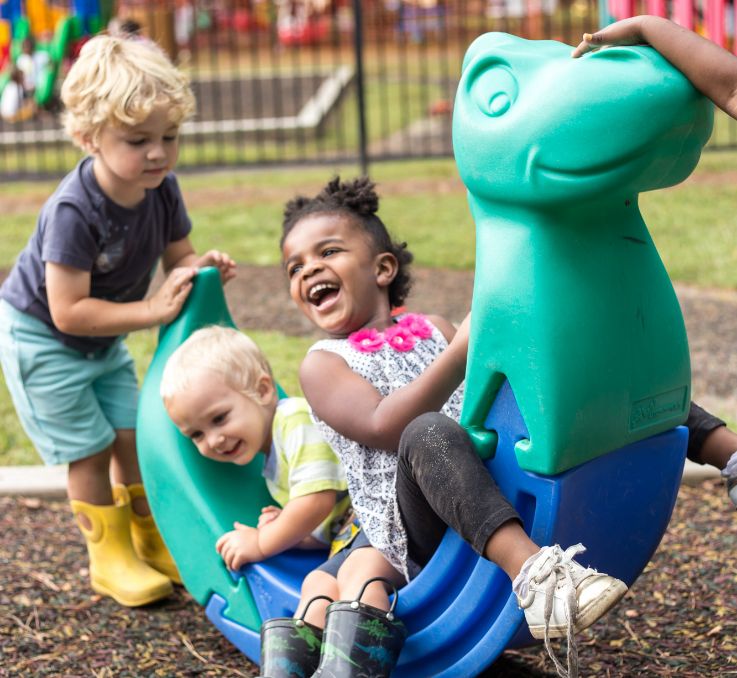 Holistic Services for Children and Families
Every family in our Head Start programs works with a Family Support Specialist on a regular basis. You drive the relationship; we build our partnership around your schedule, needs, and family goals (housing, education, savings, etc).
We're here for you when you need us. We'll help prepare you and your child as your family transitions to full-day childcare or kindergarten, and offer strategies for dealing with challenging behavior. We also work with families to ensure that your children have access to quality health care, including dental care, physical exams, and immunizations, as well as vision, hearing, nutritional, developmental, and social-emotional screenings.
Parents have the opportunity to volunteer and gain leadership skills within our organization, even making up the majority of our Head Start Policy Council, an advisory group that helps lead and make decisions about the Head Start programs.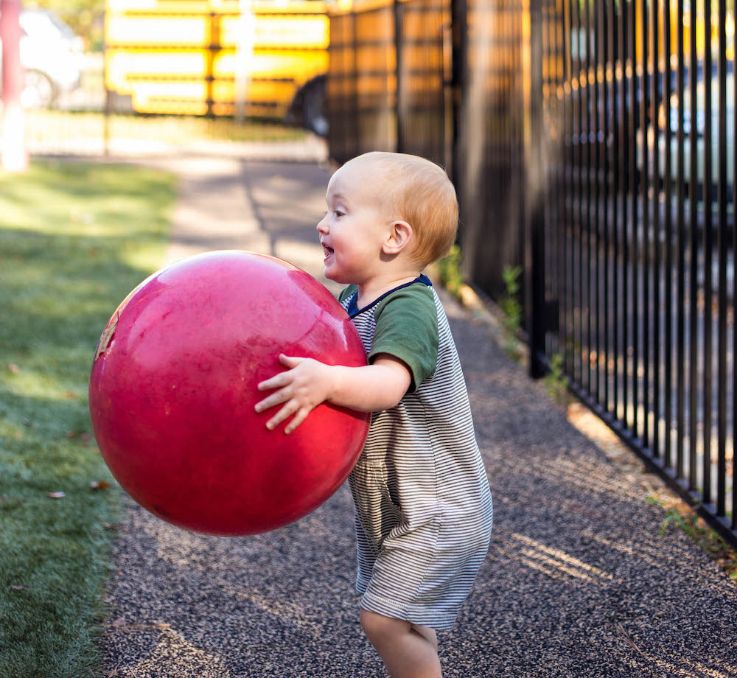 Early Intervention & Pediatric Therapy
Many young children need a little extra help to reach certain developmental milestones. If your child is developing differently or more slowly than other children, or is at risk for developmental delays, they may be eligible for Early Intervention—often at no or low cost to you. The Children's Center houses the Infant Toddler Connection of Western Tidewater, the starting point for families who are referred for Early Intervention and related services.
You'll receive services in your child's natural environment, such as the home or childcare setting, in harmony with the child's daily routine. Early Intervention services are available for children under 3, with a referral from anyone—including you!
If your child needs assistance beyond the Early Intervention years, we also offer more traditional outpatient pediatric services, including speech therapy and occupational therapy, until age 21. These take place, with a physician's referral, at our centers, in homes, and in area schools.
Take a virtual tour
Interested in seeing inside our centers?