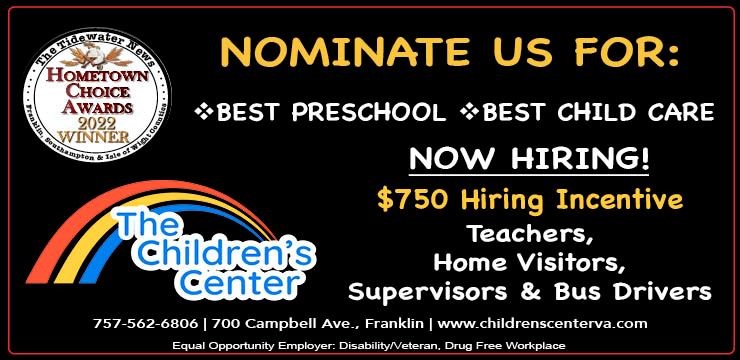 Nominate us and you could win $100!
The time has come to nominate your favorites in the 2023 Hometown Choice Awards!
Nominations will be accepted once per day, per category, starting Wednesday, May 3, 2023 until Wednesday, May 31, 2023. Once the nomination round is over, the top 3 – 5 nominees (unless there is a tie) with the most nominations in each category automatically advance to the voting round and appear on the 2023 Hometown Choice Ballot!
We are nominated for BEST CHILDCARE and BEST PRESCHOOL! (under the Around Town section!)
Anyone who nominates will be entered to win $100!