Donate
The Children's Center is a private, non-profit organization. We are a 501(c)(3), making your donation eligible for a tax deduction (IRS Form 990 Return of Organization Exempt from Income Tax). Charitable donations can be made in memory, in honor, or in recognition of someone, and can also be designated to a specific program or building.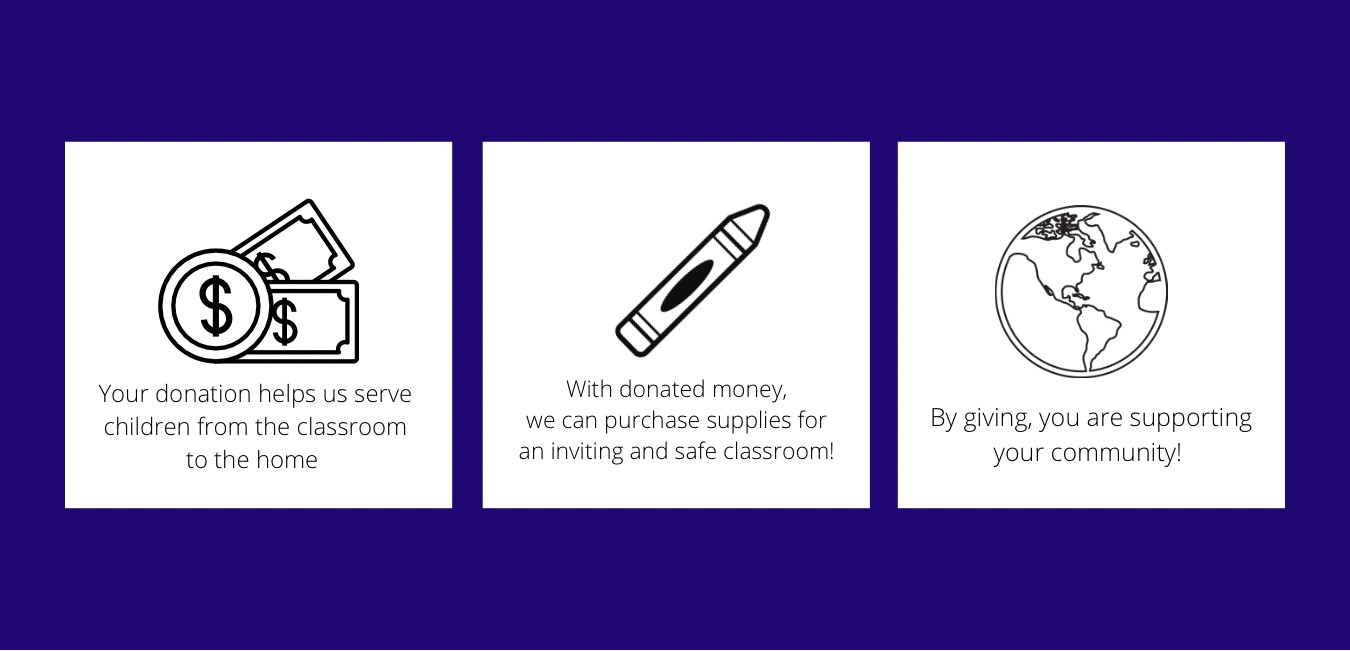 An easy way to give a donation is by purchasing from our Teacher Wish Lists on Amazon! Your purchase will be directly shipped to the center and delivered to the classroom you are buying for! Click here to view our Teacher Wish Lists: Amazon.com

Give by Check
Drop off your check at one of our Centers or mail to:
The Children's Center
700 Campbell Avenue
Franklin, Virginia 23851
Make an In-Kind Donation
The Children's Center welcomes donated items used to support the programs of the Center.
Classroom Items:
Glue and glue sticks
Washable markers, paint, and dry erase markers
Large and small crayons
Cotton balls
Pipe cleaners
Fiskar scissors (used by pre-kindergarten classrooms)
Safety scissors (used by toddlers and preschoolers)
Craft smocks
Tissue paper
Crepe paper
Construction paper
Clear contact paper
Stickers
Craft beads
Coffee filters
Educational Toys:
Books
Balls (all sizes)
Puzzles (wooden and boxed)
Baby dolls (various ethnicities)
Recreational Toys:
Plastic ride-on toys
Plastic golf and bowling sets
Small plastic swimming pool to use as a ball pool
Bubbles
General Supplies:
Baby wipes and diapers
Crib sheets
Crib blankets