Early Head Start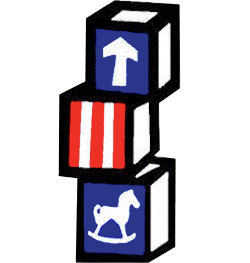 The Children's Center is the grantee for the Western Tidewater Early Head Start program, which works with families who are expecting a baby or have an infant or toddler ages 0-3 years. The program provides a variety of learning experiences to help children develop socially, emotionally, physically, and intellectually based on their individual needs.
Early Head Start Services
Center-Based Child Care
This key service of Early Head Start offers high-quality early education in a childcare setting.
Child care is available full time for infants and toddlers
Classroom ratios are one adult to every four children
Each classroom lead teacher has a Child Development Associates degree or higher plus infant/toddler care experience
Transportation provided by commercially licensed drivers may be available to and from the Center if needed
Home-Based, Prenatal, and Other Services
Home visits with parents and their children, providing parenting information and screenings to ensure that children are developmentally on track. This includes developmentally appropriate activities for children.
Assisting pregnant women with accessing comprehensive prenatal care to promote healthy development and a safe delivery.
Bi-monthly socialization/playgroup opportunities with other EHS families for home based program participants.
Working with parents to ensure that children have access to quality health care, including dental, vision, speech, hearing, nutritional and mental health screenings, physical exams, and immunizations.
Parental literacy support.
Information and referrals to other community agencies as needed.
Supporting parents' efforts to meet the challenges of parenting to move toward self-sufficiency.
Policy Council
Parent and community representatives from the Early Head Start/Head Start Policy Council, which develops plans, policies, procedures, and budgets for the program. The Council also contributes to hiring of staff. Early Head Start and Head Start parents comprise at least 51% of the Council.
Referral & Eligibility
To be eligible for Early Head Start, you must live in Western Tidewater (Franklin, Southampton County, Suffolk, Smithfield, or Isle of Wight County) and either be a TANF or SSI recipient, have a foster child, or have a total annual family income not exceeding these amounts*:
| | |
| --- | --- |
| Size of Family | Income |
| 1 | $12,880 |
| 2 | $17,420 |
| 3 | $21,960 |
| 4 | $26,500 |
Add $4,540 for each additional family member
*Some over-income families may be eligible depending on the family circumstances.
Application Process
Applications will be accepted by appointment only. The application process must be completed in order for your child to be placed on our Waiting List. The following items are required to complete the application process:
Birth certificate (birth letter is acceptable for EHS only)
Proof of residency
Proof of income or eligibility using one of these: W-2, 1040 tax form, 4 most recent pay stubs, TANF or SSI documentation, unemployment letter, foster child documentation, child support documentation
Child's current physical form
Child's current immunization records
Child's health insurance card
IEP or IFSP if applicable
Full name, address, and telephone number of two adults (other than parents of guardians) as emergency contacts
Please complete the Pre Application to get started!
Click Here for Pre Application